Build capacity within your agency to train teachers on the DRDP!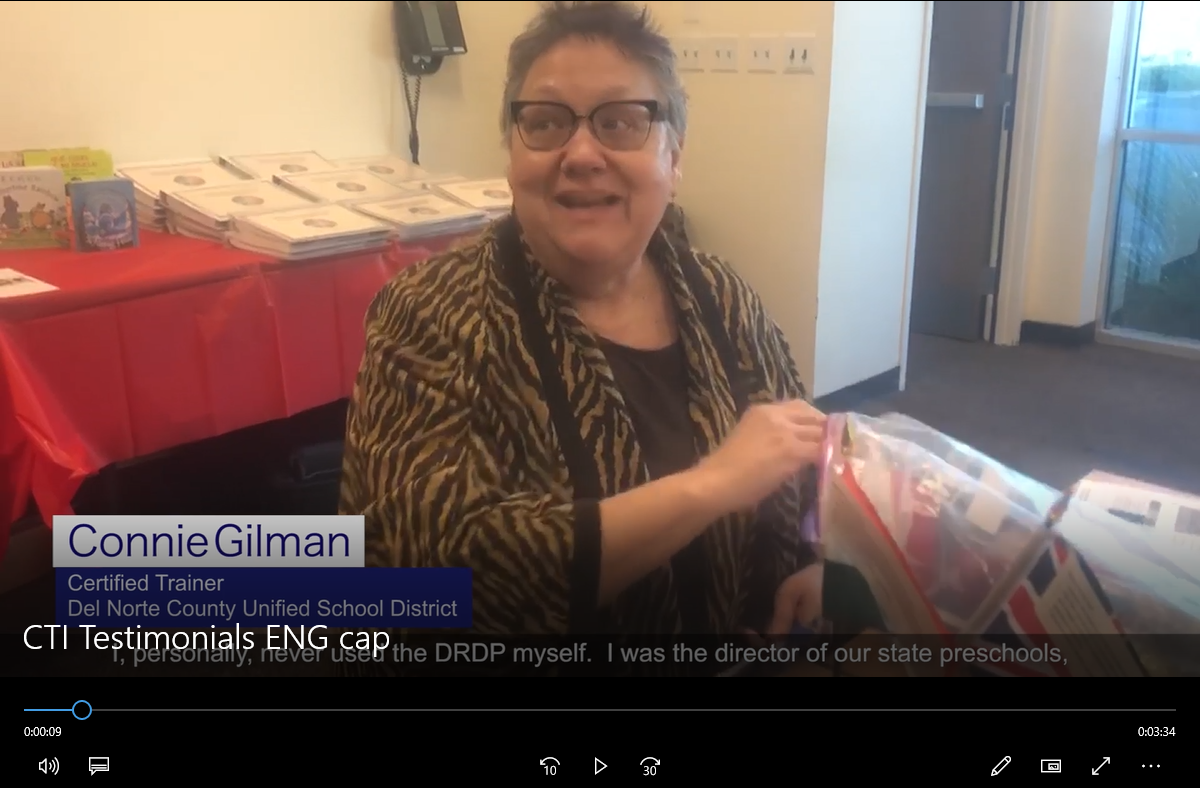 Certified Trainer Institute (CTI)
The Certified Trainer Institute certifies trainers to provide Desired Results Developmental Profile© (DRDP) teacher training. Participants must commit to completing a 10-day training program which includes prerequisites*, three classroom days, co-training with institute faculty, and passing a final certification process.
Trainers who are certified will receive ac
cess to the DRDP online conference center and may provide unlimited training as part of their job duties, within their region. To maintain certification, trainers must attend all update trainings/Webinars.
Prerequisites: Prerequisites for the Certified Trainer Insititute (CTI) include attendance and participation at the DRDP and Meaningful Observation teacher training conducted by a certified DRDP trainer or completion of all five DRDP modules available at California Early Childhood Online (CECO).

Dates: TBD 2020 (all 3 days)
Location: SETA Head Start, 925 Del Paso Blvd, Sacramento, CA 95815
Food: Lunch will be provided for all 3 days.
Parking: Free Parking on site.
Cost: $7500*
*Training includes all certification costs, a training kit for a teacher training of 50 participants ($5000 value), and the subscription fee for the conference center.
Hotel Recommendations:
Hilton Sacramento Arden West - Phone: (916) 922-4700
Double Tree by Hilton Hotel Sacramento - Phone: (916) 929-8855
Hilton Garden Inn SAC/ South Natomas - Phone: (916) 568-5400
Get to Know:
How to present material using latest adult learning strategies
How to deliver DRDP trainings with fidelity
Content and delivery for two DRDP trainings
Interested in Becoming a Desired Results Certified Trainer?
Please fill out this online form to receive more information and notification of upcoming Desired Results Certified Trainer Institutes (CTI).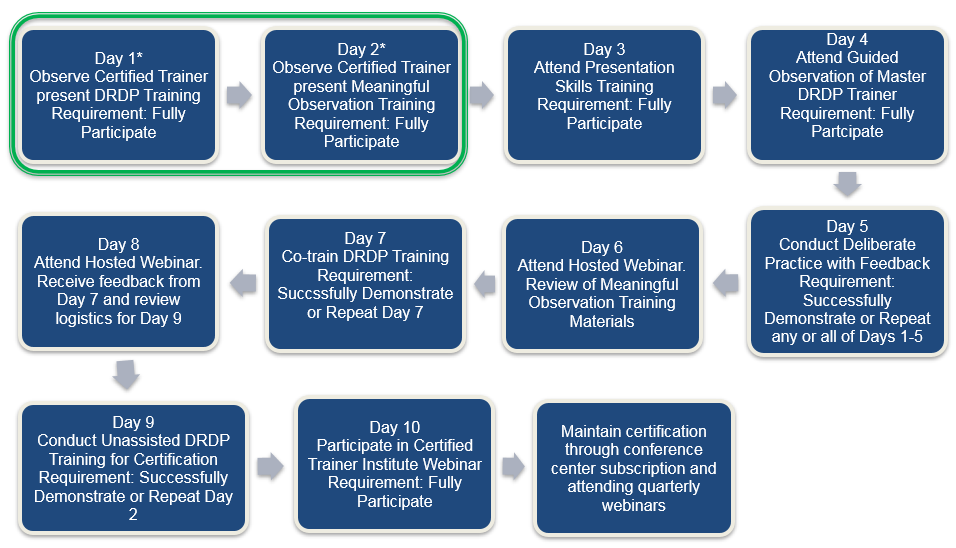 DRDP Certified Trainer Institute (CTI) Two Training Certification Process PDF