Build capacity within your agency to train teachers on the DRDP!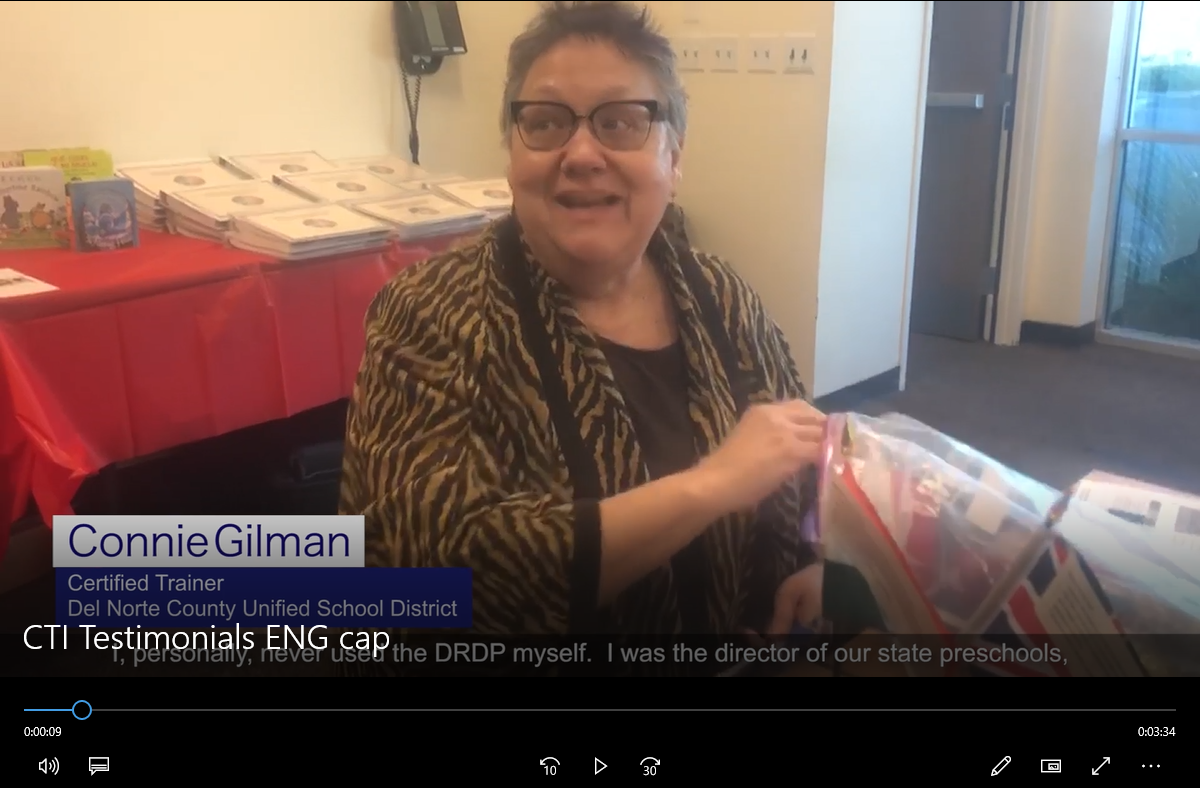 Desired Results Virtual Certified Trainer Institute
The Desired Results Certified Trainer Institute prepares trainers to provide Desired Results Developmental Profile (DRDP) teacher training. After fulfilling prerequisites*, participants must complete an eight session virtual training program which includes presentation skills training, co-training with institute faculty, and a final certification process. Certified trainers receive access to the DRDP online conference center and may provide unlimited training as part of their job duties within their agency. Maintaining certification includes attendance at quarterly update webinars. 
Dates: January 19-25, 2022 -- This event has reached capacity and is now closed.
• January 19, 8:30 am-3:30 pm
• January 20, 8:30 am-1:30 pm
• January 21, 8:30 am -1:30 pm
• January 24, 8:30 am -1:30 pm
• January 25, 8:30 am-1:30 pm
Location: Virtual via Zoom
Cost: $6,500 tuition**
Registration: Fill out the CTI application and the statement of understanding (forms listed below)
* To fulfill prerequisites, trainers must observe and participate in DRDP and Meaningful Observation training presented by a certified trainer or complete and submit certificates for DRDP modules 1-4 from California Early Childhood Online (CECO).
** Training includes all certification costs, a training sample kit for a teacher training, and the subscription fee for the conference center for one year.
Get to Know:
How to present material using latest adult learning strategies
How to deliver DRDP trainings with fidelity
Content and delivery for two DRDP trainings
Interested in Becoming a Desired Results Certified Trainer?
Please fill out the CTI application and the statement of understanding listed below to receive more information and notification of the upcoming Desired Results Certified Trainer Institutes (CTI).
CTI Application -- The Certified Trainer's Institute (CTI) application is open. Feel free to apply and we will send notification when the next institute becomes available.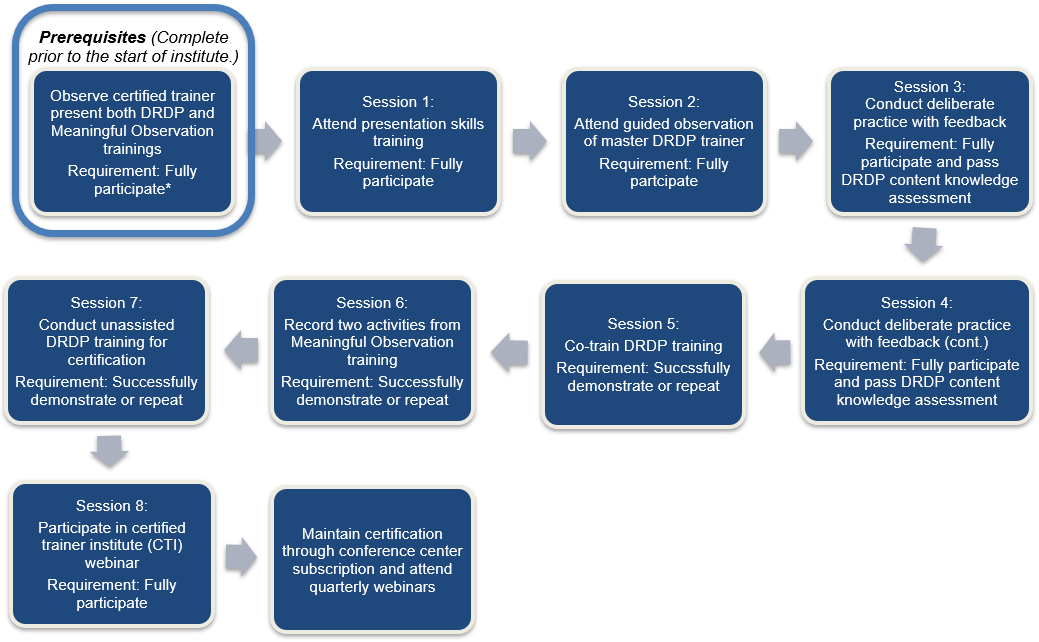 DRDP Certified Trainer Institute (CTI) Two Training Certification Process PDF
CTI 2022 flyer PDF