Please sign up for DRDP Online Updates, a weekly email bulletin with lots of helpful information. 
Browse by Topic:
Getting Started

 Need help? Please contact WestEd DRDP Online Customer Service at 800-770-6339, email drdponline@wested.org, or select a preferred date and time to meet with a DRDP Online customer service representative. Select the calendar icon below to schedule an appointment today!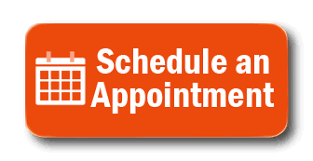 DRDP Online Microlearning and Tip Sheets
Standard Rating Period Date Ranges 2022-23
Lead agency administrator has ability to edit default dates within the minimum and the maximum windows. 
Current rating period default dates:
| Rating Period | Default Start Date | Default End Date | Minimum Date  | Maximum Date  |
| --- | --- | --- | --- | --- |
| Summer 2022 | 6/1/2022 | 8/18/2022 |  4/1/2022 | 10/31/2022 |
| Fall 2022 | 8/19/2022 | 11/12/2022 | 7/1/2022 | 12/31/2022 |
| Winter 2022-23 | 11/13/2022 | 2/28/2023 | 11/1/2022 | 3/31/2023 |
| Spring 2023 | 3/1/2023 | 5/31/2023 | 1/1/2023 | 6/30/2023 |
| Summer 2023 | 6/1/2023 | 8/31/2023 | 4/1/2023 | 8/31/2023 |
Using DRDP Online to Record Assessment Data 
DRDP Online, a secure cloud application, is provided free of charge to: (1) California Department of Social Services (CDSS) funded agencies, CDE's Early Education Division (EED) funded programs, (3) California Head Start programs, (4) California School Districts and County Offices of Education, (5) California Tribal Child Care and Development Fund Child Care and (6) Programs participating in Quality Counts CA. CDSS and EED funded agencies are required to use the DRDP Online to obtain psychometrically valid reports. Use of DRDP Online will also meet the record retention requirement. This means no paper copies of the instrument are required for individual children when assessment data is stored in DRDP Online. For agencies that use commercial vendors, an Excel format has been provided so data can be uploaded into DRDP Online to take advantage of the psychometrically valid report functions.
Some vendors utilize the Excel DRDP template, but unless the data is uploaded into DRDP Online, the reports yielded are not the DRDP Online psychometrically valid reports. 
To meet the requirement above, one must demonstrate:
That a DRDP Online account has been created
That data has been uploaded into DRDP Online
That psychometrically valid reports (Child and/or Group Domain Report) have been generated by DRDP Online
Use of an Excel DRDP template simply shows that data has been downloaded from a system other than DRDP Online, but does not constitute psychometrically valid reports. Data input into DRDP Online meets the data retention requirements; including data used to generate psychometrically valid reports. Currently, no other data system has the DRDP psychometrically valid reports.
Training
Onsite DRDP Online Trainings
Find information about and request a training at your site. 
Free Webinars
The DRDP Online webinar provides a general overview of DRDP Online including how to rate measures and run reports. 
DRDP Measures and Views
View a complete chart of the DRDP domains and measures and their corresponding views (comprehensive, fundamental, essential, snapshot and school-age) and levels (infant/toddler, preschool, kindergarten, and school-age): All DRDP Measures and Views PDF
Content Import File Upload Templates
Upload Users
Upload and import user information with the User Upload template. The template requires .XLSX format and can be uploaded with the Info tab. Directions are updated. To determine the role, please see DRDP Online Roles and Permissions.
If uploading multiple roles (e.g., teacher and teacher of record) and/or multiple sites, make sure to separate the roles/sites with the pipe character |
Upload Class Template
Upload a class by using the Upload Class template.
Upload Child Demographics and/or Ratings
Users can upload children with any age/grade level view by using the  All Instrument Child Upload template.
Users can upload children with any age/grade level view. The upload template eliminates the need to upload multiple files for different age/grade levels and is more user-friendly. The new upload template includes these features:
All ratings for any view are accepted.
Validations are in place to differentiate each view, so measures for the view selected still need to be completed in order to lock.
Reports reflect additional measures when completed.
When uploading, users can edit the file in the system, rather than updating the Excel file and re-uploading.
Additional uploaded measures display on the rating page for users to view or edit when necessary. (An asterisk is displayed next to extra measures on the rating sheet.)
DRDP Online Guidance and Reports
Guidance:
Reports:
DRDP Online Reports PDF | DRDP Online Reports–Spanish PDF This document lists reports available in DRDP Online and provides a brief description of each report.
Report
Description

Child Progress Report

This report provides scale scores by domain for individual children. It provides a child's progress using scale scores by domain over two rating periods in the same year within a single age-group instrument. Ratings are grouped by domain.

Class Planning Report 

This report allows users to select a rating period and classroom to generate a report for all the children in the classroom. The report will include scaled scores and measure ratings for children, one rating period at a time.

Cohort Progress Report

The Cohort Progress Report provides domain scale scores for a selected group of children. It also provides the ability to select a filter such as program type. The report will show all domain scaled scores for the selected group within the current year (to date).

Group Detail Report

This report will show all domain scaled scores for the selected group within the current year (to date). The group may be all children or filtered using certain criteria.

Group Progress Report

This report provides scale scores by domain for a group of children and has the number of children at each level in the domain. This report can be pulled for a class, for an agency, or for a specific group of children, such as four-year olds who had ELD measures completed.

Parent Progress Report

The Parent Report is a summary report for parent conferences that includes Child Progress over time. It includes graphics and descriptors to show the child's rating and additional descriptive information about the child's progress. 

 

Rating Completion Report

The Rating Completion Report can be used by administrators to check percentages, and numbers of classes and children, that their staff has rated for a specific rating period.

Users can check the current number of children added, the percentages of children and measures completed, as well as the percentage of child records that have been locked for selected sites.
For assistance, please contact WestEd at 800-770-6339 or DRDPOnline@wested.org